Dear fellow Old Blues,
WALKING THE TRANSPENNINE CHALLENGE FOR CR MIRFIELD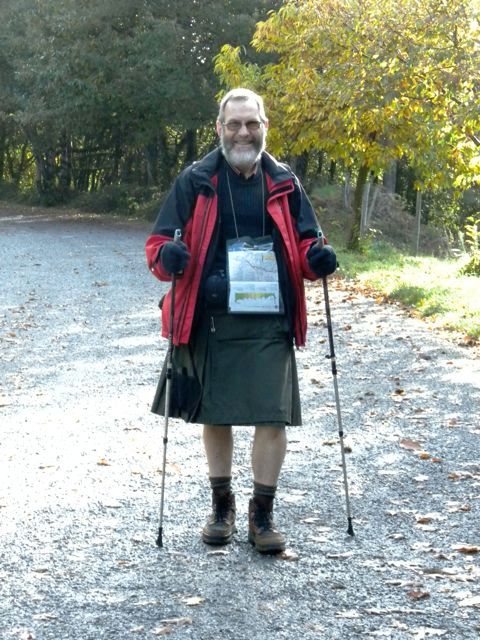 Across the last weekend in June, Saturday 22 – Sunday 23 June (Midsummer Weekend for the Nordics), I'll be facing the toughest physical challenge I've ever tried: walking from Manchester to Sheffield, over the top of the Pennines (over Woodhead): 100 km in one go (60 miles for the non-metric). This is the TransPennine Challenge, a fund-raising event for charities: see:
http://www.transpenninechallenge.com/index.php
Any money that my sponsors contribute will go to the Community of the Resurrection (CR) Centenary Appeal at Mirfield. I'm supporting the CR Appeal because I'm a Companion (a supporter and friend) of the Community, which I first visited half a century ago. Their own website is here:
http://www.mirfieldcommunity.org.uk/index.php
A couple of years ago, the monastery's church had to be closed for major renovation when the heating and lighting systems broke down, and it has now been radically revamped as a more open space – a stunning interior (see the picture). But they still need to carry out major renovations or newbuild for their residential quarters, which are increasingly no longer fit for purpose.
For those of you who don't know me, I'm originally from East Yorkshire; school at CH, university at Jesus College Cambridge; taught for three years in Germany, and have then lived and worked in Finland for 40 years, teaching English and North American Studies at the University of Turku. I retired from teaching in 2012, and my wife Ruth and I are based in Manchester for the current academic year. I'm also training to be a Reader in the Church of England; so - to respond to a parallel older thread here on the Forum – here is one Old Blue who does go to church
The TransPennine Challenge starts in Didsbury, in southern Manchester, and makes its way up the valley parallel to the A628 over Woodhead Pass, then descending down the Don valley to Penistone and via Rotherham to the Don Valley Stadium in Sheffield: a measured 100 km. The total ascent over the itinerary is 1040 m. So it's a long way, and there's quite a lot of uphill legwork involved.
I'm training for this by doing gradually longer day hikes along the canal towpaths of Greater Manchester and the Pennines, and upland hikes in the Peak District.
If you would like to sponsor me, you can do so in one of two ways:
(1):
using a credit or debit card, you can make a donation through my JustGiving page:
https://www.justgiving.com/Mirfield-Appeal
or (2):
within the UK, you can donate from your phone, texting "GORE92 £N" to 70070, where £N = your chosen amount, e.g. £2, or £5, or £25 …
(GORE92 refers to Charles Gore, who founded CR in 1892).
Whichever method you choose, ALL the money donated will be passed on entirely to the CR Centenary Appeal.
CR and I will be very grateful for your support!
Keith Battarbee
(Prep A 1954) Barnes B 1955 - Christmas 1962