Aaaaaargh.
A lot of the people in this one are obviously in the Monitresses picture from 1972 but in that picture hardly any of us are wearing glasses, we had all got contact lenses over the Christmas holidays. The teachers of the Upper sixth came back to a class of teary eyed students thinking someone had died.
For some reason I am the only one with my jacket buttoned up.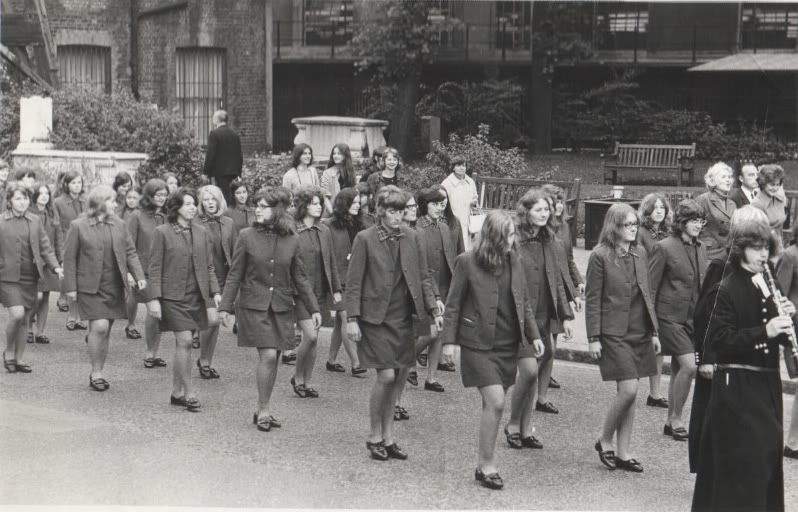 The dresses (sacks) were blue, and the jackets were the horrendous cherry-reds. Finally consigned to the dustbin in 1985.